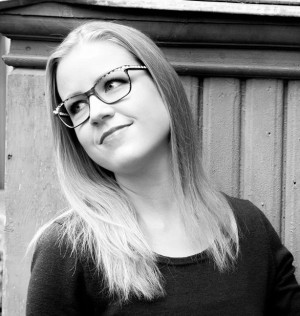 I would actually like to start from You. Do you happen to have an intense job with quite a bit of responsibility? Have you lately found yourself sitting a lot and moving too little? Does your lower back tend to tire and hurt from time to time? Do you often notice tension in your shoulders and upper back? Do you catch yourself from not breathing fully and deeply? Is your energy sometimes stopped by your hunched posture (seated or standing)? For any reason – does one side of your body feel stronger than the other? If you answered 'no' to all of these then maybe you should start teaching your secrets. I personally have experienced pretty much all of these and I also know too many others like that. Here I'm claiming that Pilates is so much more than a work out and it has helped me a great deal.
***
Joseph Pilates could have been a 103-year-old man when I was born.
I was a shy kid who dared to be in the middle of attention only if there was a chance to dance. At the age of four or five I started with ballroom dance practice and in the following eight years reached quite some glamour. But behind the glamour there is always hard work. I twisted my growing body without knowing that unilaterally forced positions require balanced strengthening of the other side, that the deep core postural muscles should be the ones supporting the seemingly light and sliding movement etc. I ended dance training with mild scoliosis (sideways curved spine) and lordosis (excessive lower back curvature) that started to give signals in various forms and intensities. Despite of this I am thankful to dance for the body awareness and discipline it gave me.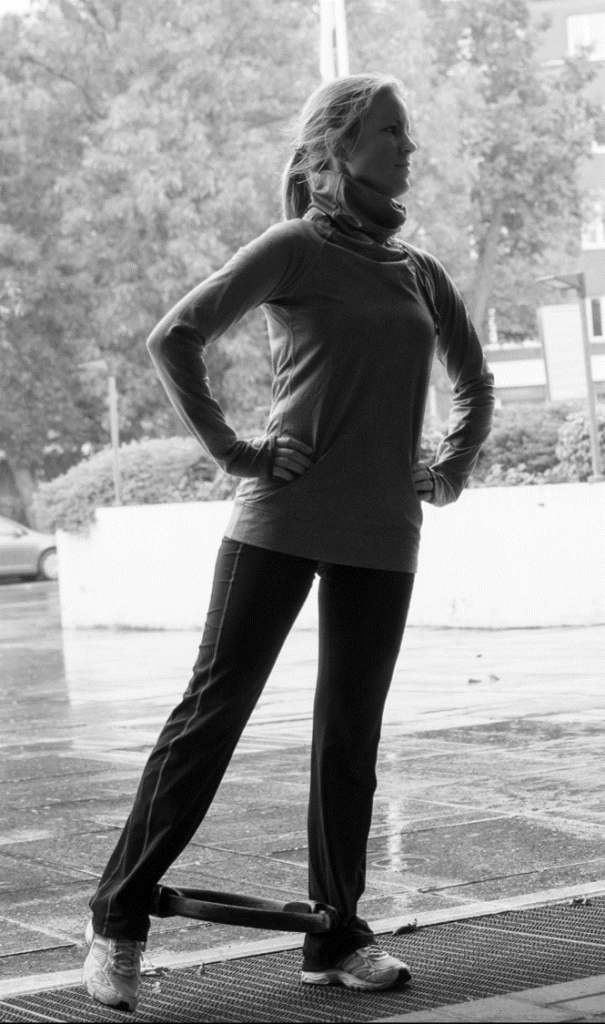 Having finished high school I started studying human geography in the UK. The academic work load was not as overwhelming as I had expected so I had quite a bit of library and sports centres time in hands. A dorm mate of mine once offered me to have a free trial training at her sports club and I took her up on that. I can't remember how I ended up attending a Pilates class but that I did. What I do remember is that I didn't really understand what went on there but since I was feeling this great I decided right there and then – some day in some way I was going to teach that. The year was 2007. I tried to continue going to Pilates classes but the schedule didn't suit me well. From there on I DIY-ed Pilates and to my surprise I never got tired of it. I always experienced relief from my lower back pains and whenever there was a longer pause they returned. Still, for some reason my Pilates practice became more and more irregular although by that time I had completed one of those web based teacher training certificate courses. I realized right away that this system is much more than meets the eye and I was going to need a lot deeper knowledge to start teaching others.
My love story with Pilates heated up while, again, studying abroad. This time in 2012, Sweden. Sports center's fee for the whole semester was comparable to one month's pass in Tallinn. Going to Pilates classes didn't cross my mind at first but after a while I found myself practicing my beloved craft four to five times a week, classes held in Swedish. Yet again I had the thought that maybe I should go further with this because it just felt right ..
I arrived back to Estonia and still chose 'work' and 'title' and 'career'. At the same time I went to Pilates classes with utmost dedication and regularity because that really made sense in the end of the day. Final, although timid decision to start teacher training came at a fatal moment. I finished my Master's and headed off to Brussels on the next day to attend anatomy course. From there I delved so deeply into all of this that I had to choose between office and Pilates. I simply wasn't capable of giving my all in both. Why do anything in life half-heartedly? While it was a shy decision to start training as a teacher – setting to fully follow that path was absolutely terrifying. There was a part of me that didn't have a doubt though. And now I'm walking straight ahead.
As of today I have officially gathered the following Pilates knowledge:
– Functional anatomy and kinesiology (Brussels)
– Mat Foundation teacher (Tallinn)
– Mat Level I teacher (Tallinn)
– Mat Level II teacher (Brussels)
– Cadillac Foundation teacher (Tallinn)
– Cadillac Level I teacher (Tallinn)
– Reformer Foundation teacher (Tallinn)
– Reformer Level I teacher (Tallinn)
– First Aid (Tallinn)
– Reformer Foundation course (Helsinki)
– Reformer Progression I course (Helsinki)
– 360° Pilates Teacher Training (Cologne)
– Wunda Chair Workshop (Helsinki)
– Bend Over Backwards workshop (London)
– Pilates Made Simple: The Cadillac (London)
– Bring Back the Goods workshop (London)
– Full Comprehensive Classical Training Programme for the Pilates Method (London)
– Decoding Pilates Workshop (online)
It is one thing to get these moves and skills into my own body, it's a totally different story when it comes to passing this knowledge forward. I am in the very humble beginning of this journey but the joy of self and from satisfied clients is already huge. I can say with full certainty that Pilates will remain in my life till the end to work its miracles and give the satisfaction I've enjoyed so far. I am hoping to meet and train with a lot of like-minded people from every corner of the world! : )
Kristina Orlova
A planner, controller and world healer by nature